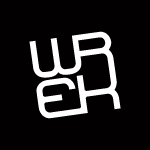 Tonight's Valentine's Day, but if you're not too busy being romantic/naughty, check out my 3-hour melodic masterpiece of a DJ mix on EDM Sound System.  It airs tonight from 9pm to midnight on Atlanta's WREK, 91.1 FM.  You can stream it live tonight–or replay the episode for the next couple of weeks–at this link:
https://www.wrek.org/edmss/  ***Now on Soundcloud, see below
This mix is a truly special one for me because I've done it as a dedication to Andrea Brannon, my friend who passed away this week.  Andrea, along with her partner Affection Jon, were Eris Revolution, the promoter/DJs of the TRANSCEND parties that I played many times.  She was an amazing woman and a bright light in NYC's dance music scene. She will be missed.  You can hear the dedication to her right at the top of the mix, plus plenty of trance and some Depeche Mode in her honor.   Hope you can check it out.  And enjoy this beautiful Valentine's Night!