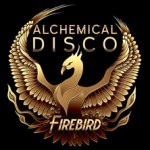 If you haven't checked it out yet, my latest single with Alchemical Disco, Firebird, is out now on Beatport.  Here's the link:
http://www.beatport.com/track/firebird-original-mix/5803823
What's even better is that Firebird will be opening the Trance on the Porch radio show for this week, which airs starting tonight and through Wednesday on various syndicated stations, listed below.  Plus, the mix section of the show will feature my 80 minute unreleased live mix from the TRANSCEND party back in February.  This show is not to be missed.  Check out the times below–plus WERU-FM streams recent shows on-demand so you don't have to be tied down by timing.
WERU-FM 89.9 FM from Blue Hill/Bangor, ME (http://www.weru.org) Friday nights at midnight Eastern Time.
***Stream recent shows on-demand here: https://weru.org/station/archives/181
KSMR-FM 92.5 FM and 94.3 FM from Winona, MN (http://ksmr.smumn.edu) Sunday mornings at 1AM Central Time.
WCRS-FM 98.3 FM and 102.1 FM from Columbus, OH (www.wcrsfm.org) Tuesday nights at midnight Eastern Time.
WTJU-FM 91.1 FM from Charlottesville, VA (www.wtju.net) Sunday mornings at 3AM Eastern Time.
WSLR-FM 96.5 FM from Sarasota, FL (www.wslr.org) Friday mornings at 1AM Eastern Time.
WXOJ-FM 103.3 FM from Northampton/Florence, MA (www.valleyfreeradio.org) Saturday nights at 9PM Eastern Time (may be pre-empted).
WYAP-LP 101.7 FM from Clay, WV (http://www.wyap.com) Friday and Saturday night at 11PM Eastern Time.
KPVL-FM 89.1 FM from Decorah, IA (http://www.891theblend.org) Friday nights at midnight Central Time.
WAZU-FM 90.7 FM from Peoria, IL (http://www.wazufm.org) Sunday mornings at 3AM Central Time.
KEOS-FM 89.1 FM from Bryan/College Station, TX (http://www.keos.org) Saturday evenings at 11PM Central Time.
INTERNET STATIONS:
Detour Music 105.3 FM from Knoxville, TN (http://www.thedetour.us) Friday nights at 8PM Eastern Time.
Geneva Radio from Geneva, NY (http://genevaradio.blogspot.com) Saturday mornings at 1AM Eastern Time.
PLUS random Pacifica Affiliates that air TOTP from time to time. Contact your local station and request Trance on the Porch!